International expert panel and Q&A
International expert
panel and Q&A
25 January 2023, 17:00 CET, online
Immunotherapies:
new perspectives for the treatment of cancer patients
About the panel
Open up new horizons to expedite your quest for new breakthrough immunotherapies and for better immuno-monitoring procedures.
What are the novel immunotherapy perspectives?
How quantitative TCR sequencing helps monitoring the patients' immune responses to contribute to immunotherapies success?
Renowned experts will answer to these and other questions.
"A very enlightening and insightful webinar for everyone involved in cancer research, immune-monitoring
and treatments!"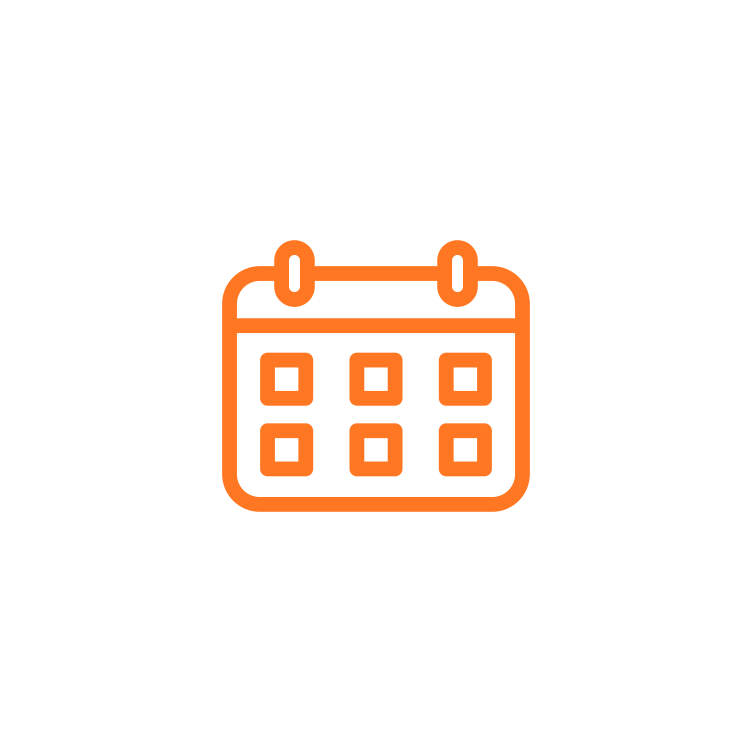 Wednesday, 25 January 2023, 17:00 CET
Online
After the experts' inputs, you will have the unique opportunity to ask your questions to our panel.
Register here
We will send you the webinar link a few days before the expert panel on 25/01/2023.
Programme
Wednesday, 25 January 2023, 17:00 CET – Central European Time
Welcome and introduction – Björn Crul – Moderator
15 min – Scientific foundations, challenges and potential of cancer immunotherapies
by Dr. Sophie Lucas, de Duve Institute – UCLouvain, Belgium
15 min – PDC-Line Pharma: How novel approaches can deliver potential breakthrough cancer vaccines?
by Eric Halioua, PDC-Line Pharma – France/Belgium
15 min – Quantitative TCR Sequencing to monitor the immune system's responses to PDC-Line Pharma's cancer vaccine candidates
by Dr. Joël Plumas, PDC-Line Pharma and Dr. Javier Carrasco, Grand Hôpital de Charleroi, Belgium
Questions & Answers
Your opportunity to exchange with our panellists
Speakers

Dr. Sophie Lucas
Professor of Cancer Immunotherapy at UCLouvain & President of the de Duve Institute, UCLouvain Belgium
Sophie Lucas obtained a Ph.D. in 2000 in the field of tumour immunology at the UCLouvain (with Pr. Thierry Boon).
In 2004 after a research spell at Genentech, US, she founded her own research group at the de Duve Institute, UCLouvain, Brussels, Be. Dr. Lucas and her team then discovered how the transmembrane protein GARP binds, presents and activates TGF-β on the surface of human Regulatory T cells,Tregs. Monoclonal antibodies directed against GARP:TGF-β were subsequently developed and are currently tested in clinical trials as novel cancer immunotherapy candidates.

Eric Halioua
CEO & President of the Board of PDC-Line Pharma , France/Belgium – Essenscia board member
Eric is a serial biotech entrepreneur with a proven track record of deal-making and fund-raising (€160 millions so far). He was also instrumental in bringing 4 drug candidates from research to the clinics (up to phase IIb). Eric had numerous successes in the sale and initial public offering of biotech companies. Eric co-founded Myosix (acquired by Genzyme in 2002), Murigenetics, HairClone and Digital Orthopaedics. He is co-Inventor of the first GMP approved cell therapy mobile manufacturing unit.
Eric holds master degrees in Pharmacology and in Molecular Biology and a MBA from ESSEC business school (Paris, France), with an advanced degree from the Health Care ESSEC chair.

Dr. Joël Plumas
Co-founder & CSO of PDC-Line Pharma, France/Belgium
In 2014, Dr. Joël Plumas, PhD, an internationally renowned onco-immunologist, co-founded PDC*line Pharma from the French Blood Bank (EFS, Etablissement Français du Sang, Grenoble, Fr) to further develop and bring innovative cancer vaccines to market by exploiting the PDC*vac technology he co-invented whilst at the EFS. The PDC*vac technology harnesses allogeneic plasmacytoid dendritic cells to prime and boost anti-tumor cytotoxic cells in cancer patients.
Prior to PDC-Line Pharma, Joël was the Director of the cancer immunobiology and Immunotherapy R&D lab at the EFS. During this tenure and using the PDC*vac technology, Joël and his team successfully developed from bench to bedside the first-in-human clinical trial in stage IV melanoma patients. Joël has contributed so far to over 110 articles and papers in the medical literature and filed 3 patents.

Dr. Javier Carrasco
Medical oncologist, Head, Research programmes, Oncology department, Grand Hôpital de Charleroi, GHDC, Belgium and Head, Translational Oncology department at the Institut de Pathologie et de Genetique, IPG Group, Gosselies, Belgium
Javier was trained in translational research in the field of immuno-oncology at the Ludwig Institute for Cancer Research, Brussels,Be (Prof. Thierry Boon and Prof. Pierre van der Bruggen).
Nowadays at the GHDC, Javier routinely conducts immuno-oncology research projects such as the one supported by the Belgian Cancer Foundation and the Belgian Federal Cancer Plan aiming at exploring the interactions between early stage cancers and the immune system and at identifying new prognostic or predictive biomarkers to better select patients who will benefit from immunomodulatory treatments.
Javier is the inventor of the innovative quantitative TCR Seq analysis platform for immuno-monitoring of cancer patients.
Since 2021 Javier is the Medical advisor of the company Seqalis, part of the IPG Group, Gosselies assisting in the deployment of the qTCR Seq platform in the immuno-oncology market.

Björn Crul
Belgian journalist, tv presenter and managing director of the content company.
For over 10 years he has been following closely the evolutions in the field of healthcare innovation and biotechnology.